There are reasons for this, of course.
The event space is just not laid out to be used differently, they say. Then they add that if you wanted to adapt the setting to your programme you would need three different rooms…
Well, do you ?
This is what we did for Lidl: The Modular event space
Instead of spreading out and use three event rooms we used the same place for three different event phases. Copying from what is common in theatre we used the breaks to rearrange the space.
PHASE 1 : GENERAL ASSEMBLY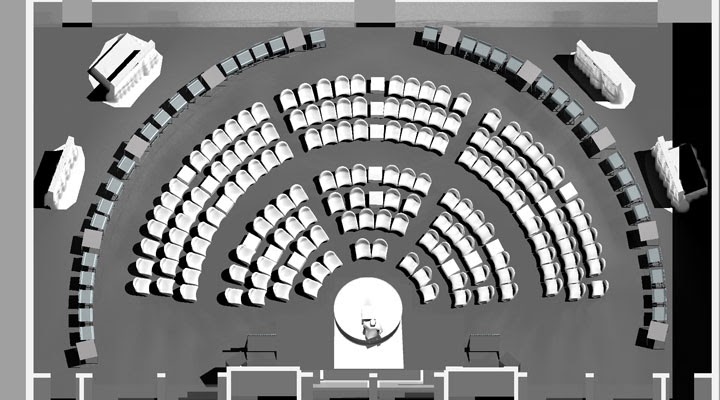 During the lunch break we took out most of the chairs and tables, layer out the carpets and unveiled the iPad light walls.
PHASE 2 : IPHONE MAGICIAN SHOW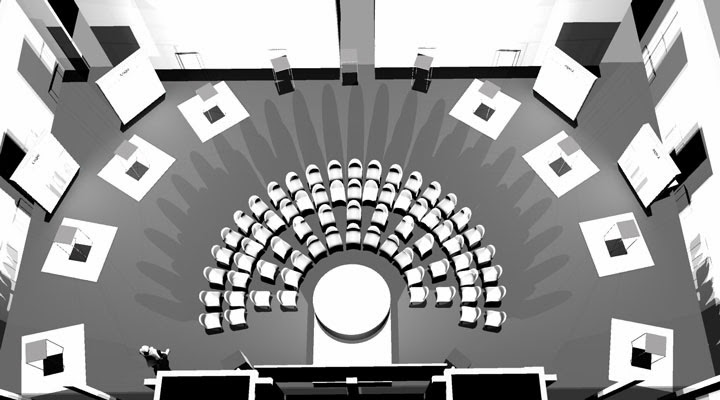 During the break out sessions we replaced the remaining chairs with high tables, created the market place.
PHASE 3 : MARKET PLACE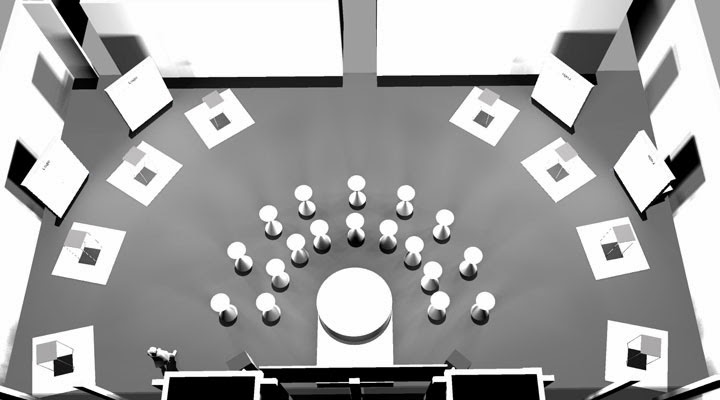 This resulted in a highly intensive, customised event. Additional costs ? None !
Cool, isn´t it ?